Me all last week seeing the submissions coming in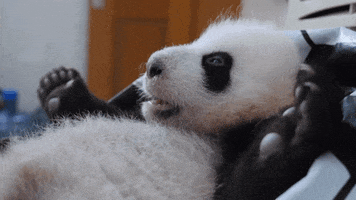 I feel like a school teacher saying this, but outstanding work, everyone! I'd imagine about now is when you'll start feeling some pain kicking in from the amount of time you're spending on these, but it seems last week some people were getting more familiar with their setups and some of the initial growing pains should be subsiding. It's been awesome seeing questions popping up and people really investing time in this.
@Iron1
- 2
@sotipay
- 1
@Alex Kenivel
- 2
@duzie
- 1
@FAKA!
- *4*!!!!
@metropolis_4
- 2
@TJontheRoad
- 2
@SeeD
- 1
@Fireproof
- 1
@la szum
- 2
@Piing
- 1
@TheTrueZoltan!
- 2
@Jarick
- 1
@JiveTurkey
- 2
@woody
- 2
@Gearzilla
- 2
@Whizzinby
- 2
@TravisG406
- 2
@fretworn
- 1
@Bruce
- 1
@DrewJD82
-2
I'm running low on variety for these drum tracks, I'm going to try to toss a few together this week, at this point that would take me less time than sorting through the horribly titled collection I have.
Metal 150BPM MIDI-
https://www.dropbox.com/s/qecfyy9bsk2nyqa/Metal 150 W3.mid?dl=0
Metal 150BPM WAV-https://www.dropbox.com/s/bm8jrrsnvvjzpkp/W3%20Metal%20150BPM.wav?dl=0
Rock 117BPM MIDI
https://www.dropbox.com/s/o84r3x8folj1p5r/TGF DrumsW3 Rock 117BPM.mid?dl=0
Rock 117BPM WAV
https://www.dropbox.com/s/nxmeeqtko19hgc1/W3 Rock 117BPM.wav?dl=0
Rock 120BPM MIDI
https://www.dropbox.com/s/6kwk1qqrgsl4rur/W3 Rock 120BPM.mid?dl=0
Rock 120BPM WAV
https://www.dropbox.com/s/jp7zahpspxd10p6/W3 Rock 120BPM.wav?dl=0
I can't remember if I said anything about the prize pot last week, but the winner of this challenge will be able to pick a pedal out of a little prize pot we have.
@Mongillo19
was such a badass muddafugga he donated a pedal to the pot! The pedals so far range from "I guess that'd be cool to check out for free" to "No sh*t!, that's pretty cool!" but I don't want to name them to keep the focus more on the internal prize we feel deep in our hearts rather than the physical item (that may also bring us joy in our hearts but probably not a whole ton). I bet Mongillo's wallet looks like this-
I think for now it's best I don't think to any set schedule, my apologies for that and I'll work on getting these prepped so I can just post them on a set day every week. Work kicked my ass a bit last week and I was really going nuts on my own submission.....sorry bout dat.
Let's run this one Tuesday to Tuesday in case someone doesn't see this post tonight. Submissions due by next Monday, 11:59PM (but really, if you're a day late or somethin I won't break balls over it)
Last edited: