(Maybe this section should be renamed keyboards? Felt like this was the most appropriate section for this)
Good lord I've spent so many hours at night shifts at work trying to figure out which 88-key hammer action controller to get. Good I could do it on company time
I already have an older M-audio Oxygen 61 and a Native Kontrol A25, they will have to do for synth sounds for now. That M-Audio keybed is craptastic though, good greif.
Soooo this led me down the rabbit hole of numerous piano forums, probably hundreds of You Tube reviews and about a million Amazon reviews, which mostly are worthless anyway. Although funny to read 1-star reviews of midi controllers because they didn't have any sounds: "You ruined my son's Christmas!"
Goal: Best possible piano action bang-for-buck
Early on, M-Audio Hammer 88 and Hammer 88 Pro seemed like pretty obvious candidates,, but they don't exactly have a reputation for quality to put it mildly so I kept searching.
Arturia Essential 88? Nah, no hammer action. But sweet features and you get som pretty killer software with them.
Arturia Keylab 88? Too much money.
Kurzweil KM88 was a late contender, and thye're known for good shit.
That was until I read some comments on a forum saying many digital pianos often have good keybeds, so that was down another rabbit hole
But I finally found the one that appears to hit the spot, the lowly Roland FP10!
One of Roland's cheaper ones, but I found surprisingly many comments from long-time pianists that liked the action.
Interestingly their $1250 FP60X has the exact same keybed.
It has MIDI over USB, and built-in speakers for when I just want to play a little. Win-win.
Pretty sleek and compact for 88 keys too.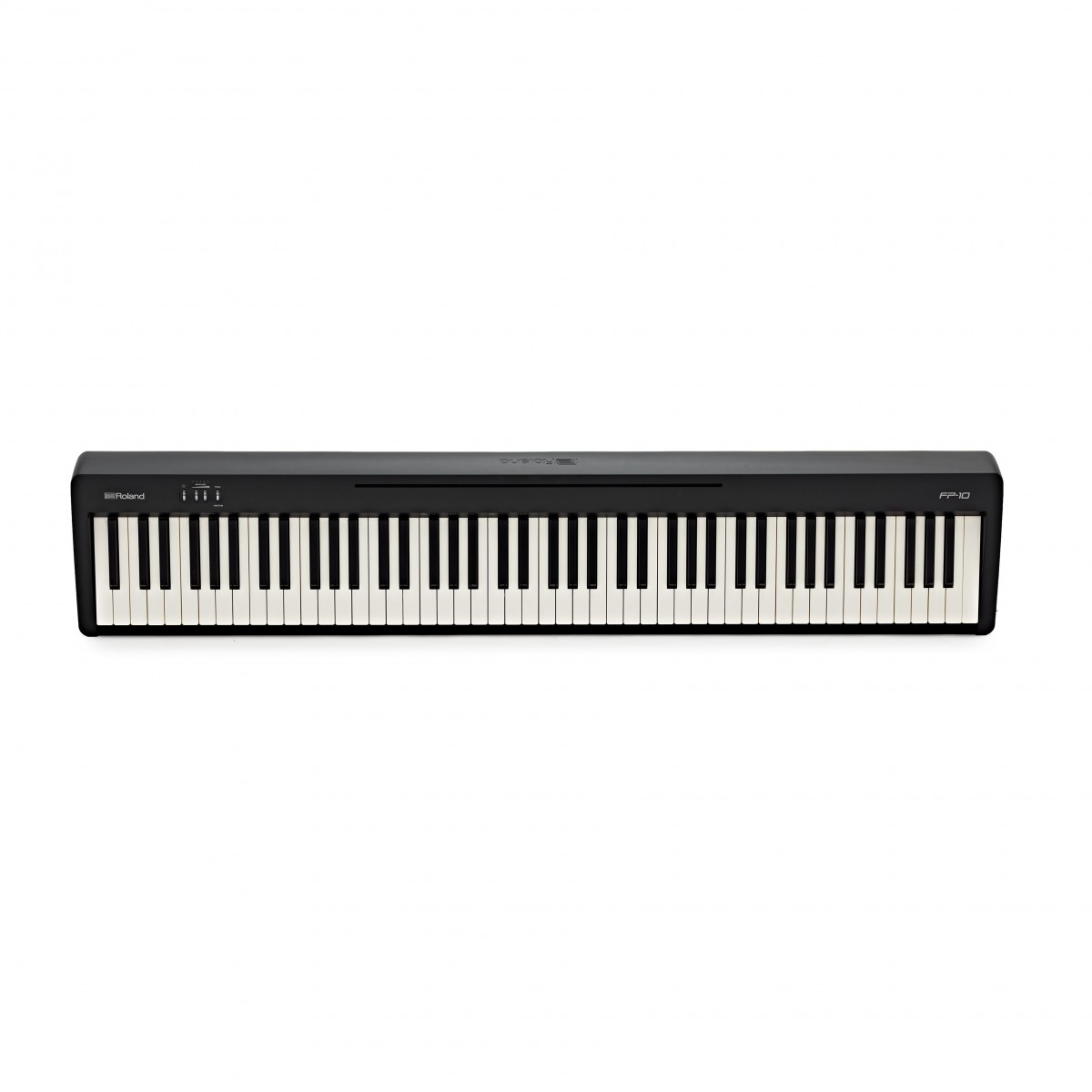 Should be here in a couple days. I see sore and tired fingers in my near future! I'm stoked!
Last edited: