Why oh why are their products so unintuitive and just plain sh*tty? I'm finishing up a review in MS Word. It works fine enough and syncs to my OneDrive. The file is there. I make the file available offline. I cant save it. It creates a local zero KB word file in my files app. I try and share it from the word doc. I hit share in outlook. Nothing happens. It doesnt even tell me to go f**k myself. Just. Nothing. Happens. Then I try and share using another app. Again, nothing happens.
I go to OneDrive and try and download the file to my files app. Nothing happens except I have 3 or 4 separate zero kb files. Then I try and save it again and get this line of bullshit :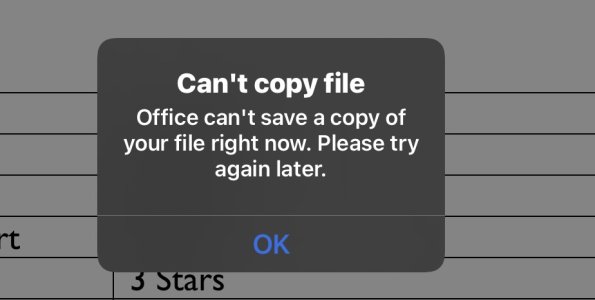 WTF ?!?! Why cant you save it right now and how exactly will this get better later? Im online. Im logged in. You just suck, thats all. It's a you problem, not a me problem. And I pay for you. Every year I pay. But Im the a*****e that cant meet my editorial deadline.
I. Am. Beyond. Frustrated. With. This. Bullshit.