I get that it's a cheap Chinese knock-off, but still! And no, I didn't misplace the decimal point!
I just looked on Ebay for Gibson EDS1275 (and discovered that they made a version in the late 70's in a gorgeous brown/black burst), then I saw several offers from between 339 and a little over 400 dollars. How in the heck do the parts alone not cost more than this? Even if they're the cheapest crap produced? Are they 3D printed?
Un.freaking,believable!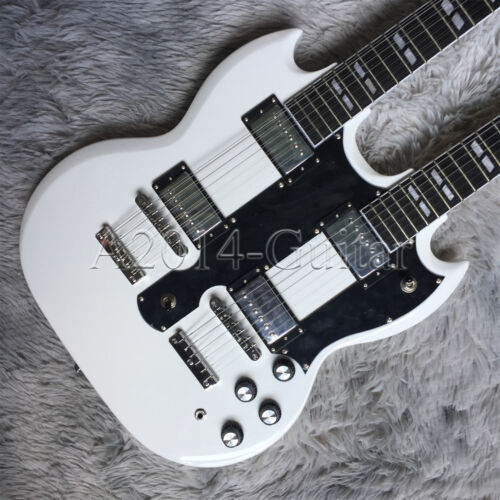 Find many great new & used options and get the best deals for Double Neck White Electric Guitar Custom Finish Free Shipping at the best online prices at eBay! Free shipping for many products!