TL/DR: I'm ripping out all the carpet in my basement and putting in vinyl plank flooring. Any tips/advice would be appreciated!
Long version:
We adopted a cat a little over a year ago (~5 year old male), and he's been fun. A little adjustment period with the dog and kids, but eventually he settled in. Then my in-laws moved last summer, and asked us to house sit their cat (~18 year old male) for a few months. That turned into us keeping the cat of course.
Unfortunately, the cats have completely trashed my basement carpet. I've tried several litter boxes with several different types of litter, but they keep peeing and pooping all over the carpet. Our finished basement used to be a play area for the kids and a home workout space (Peloton and some weights/yoga). But anything on the ground inevitably gets peed on and tossed out.
Every week I spend an hour or two cleaning out all the litter boxes and cleaning all the carpets (I've got a regular carpet cleaner machine and a small upholstery one for furniture and tight spaces). Doesn't seem to matter as within a couple days they start trashing the carpet again.
So this weekend I decided I was done with this game and that I was going to rip up the carpet and put in vinyl plank flooring. Never done any of it before but I have YouTube and it doesn't look impossible. I ripped up the first section and...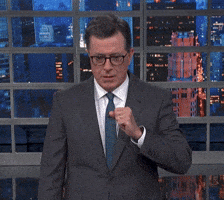 Just a wave of death scent hits me. Despite cleaning the carpets religiously for hours every week, both the carpet and pad underneath were toast. After a couple strips were pulled up, the smell was so bad we had to clear out of the basement and put on some of those paper masks we had to wear for a while (which surprisingly worked to cut the smell).
I'm halfway through ripping up the carpet, and will get the rest of it done over the next couple days. Finish doing prep work on the concrete (wash, disinfect, patch, level) and then pick up the flooring and try to get that installed over the next week or two. My father in law is extremely handy and has way more power tools than I do (none), so will get some help with cutting/ripping planks. Otherwise it seems relatively straightforward.
The other upside is that my teenage son is actually really excited about the project and was working really hard helping me out. I can't get him to ever do homework or anything productive in the house, but he seems to love doing any kind of physical jobs. I know most parents don't aspire for their kids to work construction or manual labor, but I'm 99% sure that's going to be his path. And it's fun to see him light up going to the hardware store and all.
I sure as hell hope that after ~ $2000+ worth of flooring and materials, and a couple weeks of part time work, these cats don't continue to destroy the basement. It would be great to actually be able to use the space again!